Luminous Labyrinth
Purple World is here + in-game shop!
---
PURPLE WORLD IS NOW AVAILABLE!

The final color world is done!! Purple World comes with two new electric obstacles, plus some new obstacle combinations for the player to get through. Patience and timing are very important with these two new obstacles.
Introducing the two new obstacles: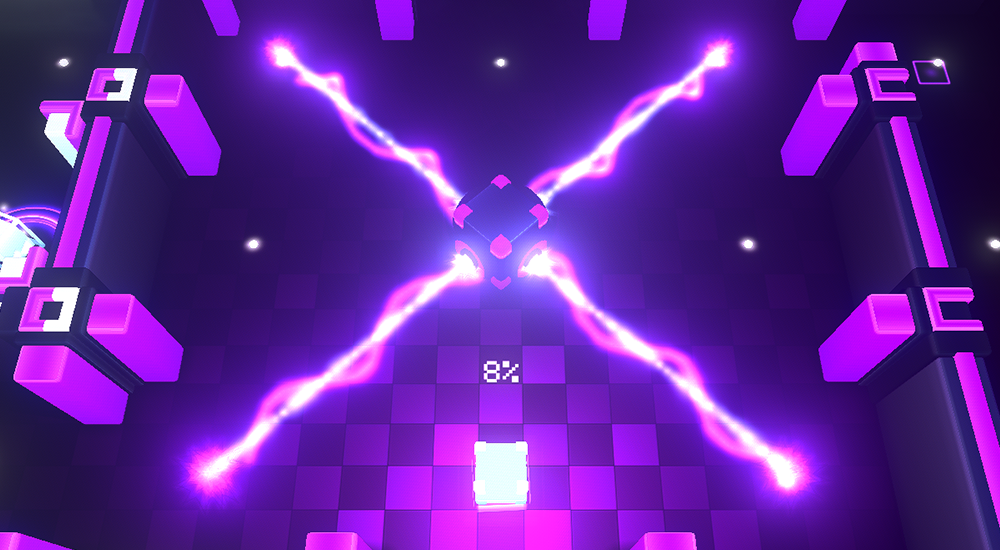 Let's trade some pellets!
You can now use all those glowing dots you've collected throughout the labyrinths to trade for a few player upgrades! You can choose between cosmetic changes like player shapes, spin, and rainbow coloring... or you can add time to your protective aura allowing you destroy more obstacles. There is also the epic upgrade of Rainbow Aura. The Rainbow Aura upgrade will turn every aura in the levels to Rainbow... allowing you to destroy ANY obstacle!!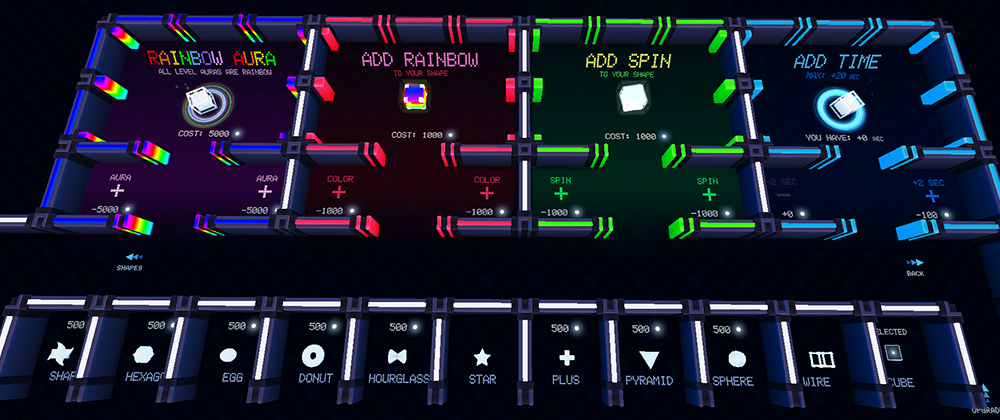 Lots of bug fixes were fixed for this latest update. Almost every level has been touched. There are still bugs in there, so if you see any, email me at wolfe.bobby@gmail.com with some basic info to help me reproduce it.
WHAT IS NEXT?
Rainbow World and final release is next. Rainbow World has been designed and is currently being made for gameplay testing. The final world will consist of one epic level, with one epic battle. Using all the colors discovered, you'll defeat the ultimate obstacle to collect the final star.
THANK YOU!
Thank you to everyone that has purchased the full game or downloaded the demo. The game has been a long road to make, and I feel like I'm nearing the end. There's still a small amount of work ahead, but I am excited to bring this game to release.
Keep sending your feedback, it helps make the game better and better.
Also, be sure to follow me on Twitter @BobBDub for my latest dev updates.
- Bobby
Files
LuminousLabyrinth_Android.apk
242 MB
Feb 11, 2022
LuminousDemo_Android.apk
73 MB
Feb 11, 2022
LuminousDemo_Linux.zip
80 MB
Feb 11, 2022
LuminousLabyrinth_Linux.zip
181 MB
Feb 11, 2022
LuminousLabyrinth_Setup.exe
75 MB
Feb 11, 2022
LuminousLabyrinth_WinX86_64.zip
166 MB
Feb 11, 2022
LuminousDemo_WinSetup.exe
50 MB
Feb 11, 2022
LuminousDemo_WinX86_64.zip
65 MB
Feb 11, 2022